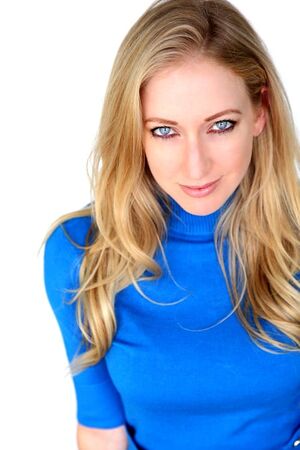 Victoria Vertuga is an American actress, writer, and producer.
In 2013, she played Hot Soccer Mom in Showtime's series DEXTER.
Appearances
Career
Film
Her film credits include roles in The Trap (2019); Welcome to Horror (2016); The Humdrummer (2013); Finding Focus (2012); Merry F@#$ing Christmas (2012); Caesar and Otto's Deadly Xmas (2012); and Seven Ways (2009).
TV Movies
Her TV movies include Tithes (2018).
Shorts
Her shorts include We Accept Cash (2018); Loss and Found (2017); The Rent (2014); The Lady Bruins Christmas Slumber Party (2013); Awake (2013); and The Bubble Zone (2012).
Television
Her TV credits include appearances on DisGraced; Dollar; Standardized Patience; Days of Our Lives; and Friday the 13th: The Obsession.
Personal Life
Victoria was born in California and now splits her time between Los Angeles and Atlanta, Georgia. She graduated Magna Cum Laude from the University of Southern California. [1]
Trivia
She is an animal rights activist.
References
Community content is available under
CC-BY-SA
unless otherwise noted.