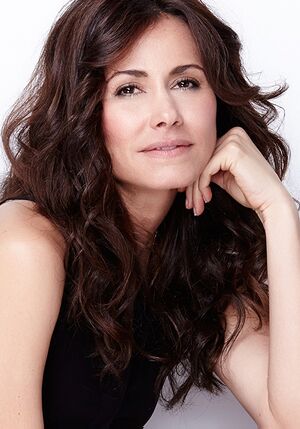 Valerie Cruz (born 18 July 1976) is an American actress.
She played Sylvia Prado, the wife of ADA Miguel Prado, on Showtime's DEXTER.
Appearances
Career
She has appeared in the films Cellular, The Devil's Tomb, and La Linea.
Her television credits include roles on the series Nip/Tuck, Grey's Anatomy, Las Vegas, The Dresden Files, Hidden Palms, True Blood, Off the Map, Alphas, Grimm, Scandal, Necessary Roughness, and The Following.
Personal Life
Cruz was born in Elizabeth, New Jersey of Cuban ancestry. She attended Florida State University and received a BFA theatre degree. She currently lives in New York City.
Awards
2008 ALMA Awards Nomination; Best lead actress in a drama series for The Dresden Files on SciFi Channel
2009 Screen Actors Guild Award Nomination; Best ensemble cast in a drama series for Dexter on Showtime Networks
Gallery