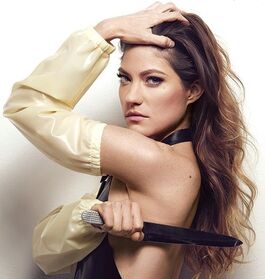 Greetings!
My hobby is editing and contributing to the Dexter Wiki.
Favorite Pages
Insightful Quotes
Facts
Trivia
The term "lumberjack" usually refers to a bygone era (before 1945) when hand tools (instead of modern logging equipment) were used in harvesting trees principally from virgin forest. The term lumberjack is somewhat archaic, having been replaced by "logger." [1]
Arteries are under high pressure, so the blood gushes out rhythmically with the heart beat, making the bleeding very dangerous and hard to control. Veins are under low pressure, causing a slow and steady bleeding. (Stony Brook University, NYS)
Gallery
References
Community content is available under
CC-BY-SA
unless otherwise noted.