Unnamed Hitman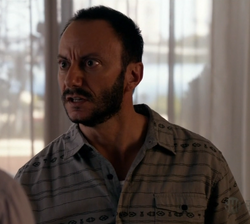 Unnamed hitman is a Character on Showtime's series DEXTER.
He attempted to kill Isaak Sirko by waiting for him in Viktor Baskov's apartment.
Summary
From a car, Isaak Sirko shot at Dexter Morgan while he was inside Sadie's Donuts, narrowly missing him. Francisco thought it was a gang-related shooting, and Dexter pretended to agree.
Before Isaak could make another attempt on his life, Dexter broke into Viktor Baskov's apartment, where Isaak stayed. He planned to kill Isaak there and leave his body behind, hoping the police would blame the Columbians. As Dexter looked around, he found the hitman, who was also waiting to kill Isaak. When the hitman asked Dexter who the hell he was, Dexter told the hitman that he was the "building super" who came to fix the faucet. However, the hitman noticed Dexter's gloves and pulled a gun, saying sarcastically that he was the "Avon lady."
The hitman, realizing they were both there to kill Isaak, told Dexter that he wasn't going "halfsies." Although the hitman had a gun, Dexter easily got the upper hand, and slashed his throat. He joked afterward, "We could've gone halfsies."
Later, Isaak and Jurg discovered the hitman's body. Jurg Yeliaschkevych informed Isaak that it was one of George Novikov's men, and Isaak deduced that George wouldn't have hired him without getting permission from the Koshka Brotherhood in Kiev. Jurg called the cops, and Miami Metro Homicide arrived to investigate the crime scene.
As Dexter described to the police the way the hitman was killed, Isaak taunted him with, "My, my...you couldn't have described that better if you'd been there yourself." He then gave Dexter a knowing look. Dexter said nothing but, "Thanks."
Related Page
The Kill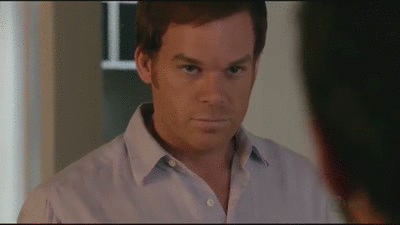 Community content is available under
CC-BY-SA
unless otherwise noted.