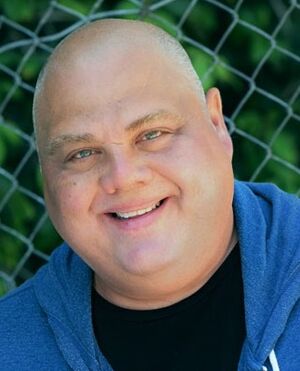 Troy Metcalf (born 11 July 1973) is an actor and producer.
In 2007, he played Cabbie in Showtime's series DEXTER.
Appearances
Career
Film
His film credits include roles in The Dougherty Gang (2019); The Hyperions (2019); Shrink (2009); and Spider-Man 2 (2004, uncredited).
TV Movies
His TV movies include The Bunny Hole (2015).
Shorts
His shorts include The End (2008); The Great Pretenders (2007); Happy's Last Wish (2006); For Love of the Film (2005); Everyone's Depressed (2005); and Welcome to Eltingville (2002, voice).
Television
His TV credits include appearances on Superstore; Coop and Cami Ask the World; Aussie Girl; Baskets; The Middle; The Bunny Hole (mini-series); Hot in Cleveland; The Bold and the Beautiful; The Cape; The Defenders; Notes from the Underbelly; Rita Rocks; The Unit; Journeyman; Late Night with Conan O'Brien; Ed; Strangers with Candy; and Dead Man's Walk (mini-series).
Personal Life
Troy was born in Columbia, Missouri. He holds a BFA in Theatre Performance from South West Missouri State University and is a Graduate of New Actors Workshop.
Community content is available under
CC-BY-SA
unless otherwise noted.