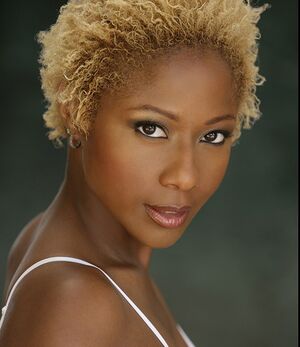 Tasia Sherel (born 23 July 1978) is an American actress.
She played Francis, a file clerk for the Miami Metro Police Department, on Showtime's DEXTER.
Appearances
Career
Film
Her film credits include roles in Retiring Tatiana (2000); Love Relations (2002); Billie's (2004); Let's Talk (2006 short); Days of Wrath (2008); Betrayal (2009 short); The Good Neighbor Policy (2009); Sons 2 the Grave (2015); Burned Out Nurse (2017 short); and The Family Business (2018).
TV Movies
Her TV movies include To Hell and Back (2015); CrazySexyCool: The TLC Story (2015); Ice Dreams (2009); A Stranger's Heart (2007); and Michael Jackson: Searching for Neverland (2017);
Television
Her TV credits include CSI: Miami; Strong Medicine; What About Brian; Everybody Hates Chris; If Loving You is Wrong; Conan; The Haves and the Have Nots; and Meet the Marks.
Personal Life
Sherel was born and raised on the south side of Chicago, Illinois. She studied cosmetology in her local community college. During her community college years, Sherel worked at a Hair Care Company. When she filled in for a no-show model, she realized that she enjoyed the work. She then moved to New York City to begin her acting career, subsequently moving to Los Angeles
Trivia
Shortly after moving to Los Angeles, Sherel began her own theater company Embodi Entertainment, LA's first exclusively African American, female theatre company. She also acts as producer and creative director.
She can be seen in the Mary J. Blige video "It's a Wrap."
Gallery