Soviet Party Official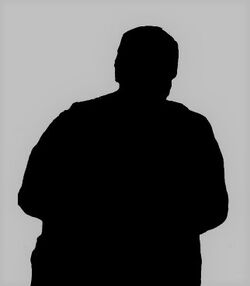 Character Profile
Portrayed By
None
Season(s)
Season Seven
First Appearance
Swim Deep (mentioned)
Last Appearance
Swim Deep (mentioned)
Appears in
One Episode
Character
Full Name
Unknown
Status
Deceased
Manner of Death
Killed by Isaak's Grandfather
Circumstances
Stabbed in kidney
Characteristics
Age
70s (at death)
Gender
Male
Personal Status
Immediate Relatives
Unknown
Address
Kiev, Ukraine
Professional Status
Profession
Former Soviet Party Official
Killer Profile
"No Known Moniker"
'''Inactive'''
Number of Victims
Isaak's Great-Uncle (by proxy)
Modus Operandi
Tools/Weapons
Subordinates
Killing Method
Hanging
Method of Disposal
None
Cause
Envy
The Soviet Party Official is an unnamed character in Season Seven of the Showtime series DEXTER.
While Isaak Sirko is an inmate, he tells a story about the official to Dexter Morgan as a warning.
Summary
Described by Isaak as a "fat little man," the Party official resented Isaak's Great-Uncle when he returned a hero to Kiev following the Second World War, and took away his house. When his great-uncle protested, he was hung in front of the council's chambers. Isaak's Grandfather, just a teenager, was arrested by the Official, who saw the hatred in his eyes and sent him to Siberia. As the years rolled by, his grandfather waited patiently for his revenge.
Following the fall of the Soviet Union, Isaak's grandfather returned to Kiev to take part in the celebration. His grandfather found the official at this celebration and shoved a six-inch blade into his kidney...killing the man who sentenced his brother to death.
After he finishes the story, Isaak warns Dexter that it's not over between them, implying that he is still intent on killing him. Dexter states that he's "not some fat, little man." Isaak chuckles and says, "That's true. I don't know who you are." Dexter replies, "If you ever find out, you'll regret it."
Related Pages
Trivia
This character marks the first noted time that a Sirko family member lusted for vengeance, patiently waiting for the right time to strike.
Kidneys are full of nerve endings and very sensitive to pain, which is why kidney punches are so effective.
Community content is available under
CC-BY-SA
unless otherwise noted.