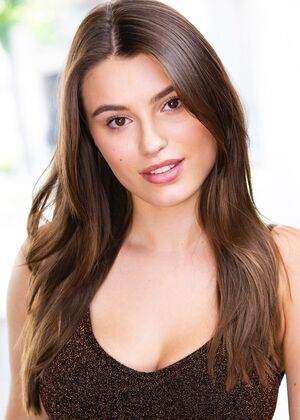 Skyler Wright is an American actress.
She plays Chloe in the Showtime special event series Dexter: New Blood.
Appearances
Career
Film
Her film credits include roles in Ernesto's Manifesto (2019); VHYes (2019); Ghostmates BTS (2016); Ghostmates (2016); FML (2016); The Forger (2014); Petunia (2012, uncredited); and Tower Heist (2011, uncredited).
TV Movies
Her TV movies include roles in A Daughter's Deception (2019); Devious Nanny (2018); and Grease Live! (2016, uncredited).
Shorts
Her shorts include Number One Fan (2018); and Khalid (2017).
Television
Her TV credits include roles in NOS4A2; Speechless; 9-1-1; FANtasies; Game Shakers; and Sleep Tight (miniseries).
Theatre
Skyler earned recognition from the International Thespian Society for having completed over 1,000 hours of theatre and received numerous acting awards from the M.E.T.G. (Massachusetts Educational Theatre Guild).
Personal Life
Skyler was born in Atlanta, GA, and moved as a young child to Nantucket, MA. She attended Duxbury High School and spent her school vacations training at New York University, Berklee College of Music, Broadway Artists Alliance, UCB and in other programs. As a member of the Duxbury Chamber Choir, she performed as a soloist at Carnegie Hall in New York, NY and Strathmore Hall in Washington, DC.
Her mother is a wine merchant and her father, a stockbroker.