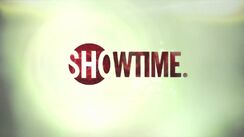 Showtime is an American premium television network owned by ViacomCBS Domestic Media Networks, and is the flagship property of its parent subsidiary under its Premium Content Group unit, Showtime Networks. It is headquartered at Paramount Plaza on the northern end of New York City's Broadway district.
Depending on the service provider, Showtime provides up to sixteen multiplex channels, as well as a video on demand service. In addition, the Showtime brand has been licensed for use by a number of channels and platforms worldwide.
Showtime's programming primarily includes theatrically released motion pictures and original television series, along with boxing and mixed martial arts matches, occasional stand-up comedy specials, and made-for-TV movies.
One of Showtime's most popular original television programs includes the crime drama Dexter which aired from 2006 - 2013. The title character returned in 2021 - 2022 when Showtime aired Dexter: New Blood, a ten episode special event series.