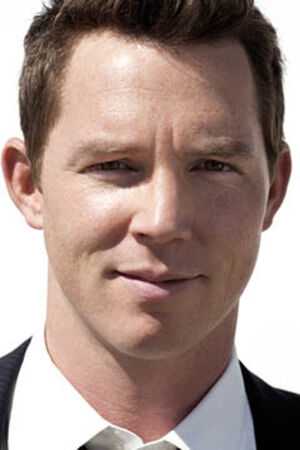 Shawn Hatosy (born 29 December 1975) is an American film and television actor.
In 2010, he played Boyd Fowler, a Dead Animal Pickup Officer and a member of the Barrel Girl Gang, on Showtime's DEXTER.
Appearances
Career
Film
His film credits include roles in Home for the Holidays (1995); No Way Home (1996); All Over Me (1997); Inventing the Abbotts (1997); Niagara, Niagara (1997); In & Out (1997); The Postman (1997); The Faculty 1998); The Joyriders (1999); Outside Providence (1999); Simpatico (1999); Anywhere but Here (1999); Down to You (2000); Borstal Boy (2000); Tangled (2001); John Q (2002); A Guy Thing (2003); The Cooler (2003); 11:14 (2003); Dallas 362 (2003); Swimmers (2005); Little Athens (2005); Alpha Dog (2006); Factory Girl (2006); Nobel Son (2007); Familiar Strangers (2008); The Lazarus Project (2008); Public Enemies (2009); Bad Lieutenant: Port of Call New Orleans (2009); Street Kings 2: Motor City (2011); and Mountain Rest (2018).
TV Movies
His TV movies include Inflammable (1995); Double Jeopardy (1996); Witness Protection (1999); Soldier's Girl (2003); The Winning Season (2004); Faith of My Fathers (2005); and The Apostles (2008).
Shorts
His shorts include Justin Timberlake: What Goes Around ...Comes Around (2007); and Wheatus: A Little Respect (2001).
Television
His TV credits include appearances on Homicide: Life on the Street; Law & Order; Felicity; Six Feet Under; The Twilight Zone; CSI: Crime Scene Investigation; ER; Numb3rs; Drive; My Name Is Earl; Law & Order: Criminal Intent; Southland; CSI: Miami; Law & Order: LA; Hawaii Five-0; Criminal Minds; Law & Order: Special Victims Unit; Longmire; Christine; Body of Proof; Reckless; Fear the Walking Dead; Bosch; Animal Kingdom; and Flaked.
Personal Life
Shawn Hatosy was born in Frederick, Maryland and has Hungarian and Irish ancestry. He grew up in the Loch Haven neighborhood of Ijamsville, Maryland, attended New Market Middle School, and graduated from Linganore High School. He started acting at age ten in local theatre and on Maryland Public TV. Shawn married Kelly Albanese in December 2010. The couple lives in Los Angeles with their three sons.
Trivia
He plays tennis and the guitar.
Gallery
Community content is available under
CC-BY-SA
unless otherwise noted.