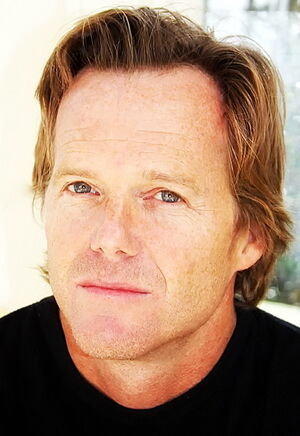 Scott William Winters (born 5 August 1965) is an American actor.
He played Detective McNamara on Showtime's series DEXTER.
Appearances
Career
Television
His TV credits include roles on Homicide: Life on the Street, Promised Land, Oz, The Pretender, The Beat, Angel, The Dead Zone, Fastlane, 10-8: Officers on Duty, CSI: Miami, NYPD Blue, The Jury, Numb3rs, Crossing Jordan, North Shore, CSI: Crime Scene Investigation, Wildfire, Without a Trace, The Leftovers, Fight/Flight, Lincoln Heights, Tango, 13 Graves (TV movie), 24, Eyes, Law & Order, Fringe, Borgia, Law & Order: SUV, The Americans, Berlin Station, and Blue Bloods.
Films
His appearances in movies include The People vs Larry Flynt (1996), Good Will Hunting (1997), Wanted (2009), Urgency (2010), The Sublime and the Beautiful (2014), Sweet Lorraine (2015), and The Beautifully Broken (2017)
Online
He made an appearance in the show The Book of Daniel, in an episode that was only aired online.
Personal Life
He was born in New York City, New York. He grew up on Long Island and Scottsdale, Arizona. He attended Brophy College Preparatory, a Jesuit school in Phoenix, Arizona. He then attended Northwestern University in Chicago. He is married to Brooklyn born and raised Jennifer Logan Winters, with whom he has two daughters. He is brother to actor Dean Winters and Writer/Producer Brad Winters. His sister Blair is married to Writer/Producer Jorge Zamacona.[1] He lives in a cabin three and a half hours away from Los Angeles.[2]
Trivia
He enjoys fishing.[3] He also spends his time surfing, writing, family-time, digging for gold, and reading the Bible.[4]
In Oz, he played Cyril opposite his real-life brother, Dean Winters, who appeared as Cyril's brother.
He worked as a bartender before he became involved in acting.
He appeared (as Scott Winters) in commercials for "Goldline International" [2009].
Gallery
References
Community content is available under
CC-BY-SA
unless otherwise noted.