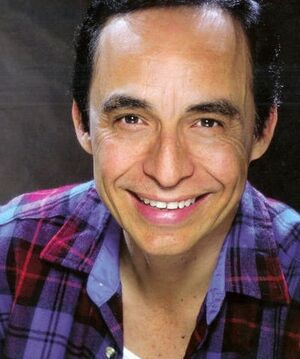 Rudy Quintanilla is an actor, writer, executive producer, and director.
He played Francisco (Sadie's Donuts) on Showtime's series DEXTER.
Appearances
Career
Films
His film credits include roles in The Gatekeeper (2002); Clean (2004); The List (2007); Jet Set (2013); Anything But Frogs (2014); Billy the Kid vs the Kidnappers (2005 video); and The Headline (2014).
TV Movies
His TV movie credits include roles in Ordinary Miracles (2005 TV movie); and Bitter Vengeance (1994).
Personal Life
To be added...
Trivia
He has appeared in over thirty commercials.