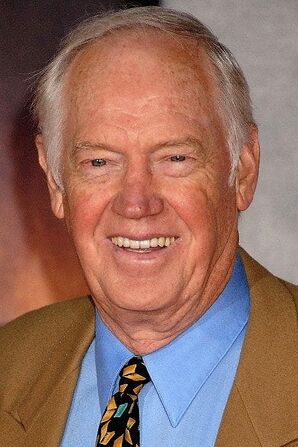 Daniel Ronald "Ronny" Cox (born 23 July 1938) is an American actor, singer-songwriter, and storyteller.
In 2011, he played Walter Kenney aka The Tooth Fairy Killer, on Showtime's series DEXTER.
Appearances
Career
Cox made his debut in the acclaimed 1972 film Deliverance and plays guitar in the "Duelling Banjos" scene. Since then, he has appeared in numerous films and television series over the years.
He had a memorable role as Captain Edward Jellico in the Star Trek: The Next Generation sixth season episodes "Chain of Command, Part I" and "Chain of Command, Part II".
To date, he has released five CDs - a mixture of jazz, folk and western tunes.
Personal Life
Cox was born in Cloudcroft, New Mexico.
He met his wife, Mary Cox, in high school when he was 14. She died in 2006, 50 years to the day of their first date. They have two children.
Trivia
He graduated from Eastern New Mexico University in 1963 with a double major in theater and speech correction.
Cox turns down most of the acting jobs he is offered, opting to play at dozens of festivals and theaters each year.
He leads an annual musical tour to Ireland.
Gallery