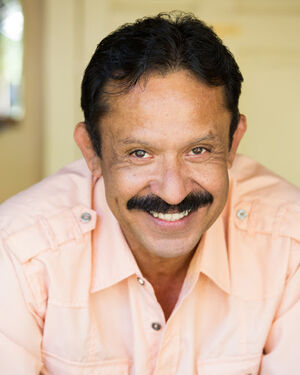 Pablo Rivas Soriano (born 2 June 1957) is an actor, dancer, and choreographer.
He played Detective Robert Ramos on Showtime's series DEXTER.
Appearances
Career
Films
His movie credits include roles in The Second Civil War (1997 TV movie), Love Birds (2017 short), and Socorro (2018 Short).
Television
His TV credits include appearances on Kingpin, Secretos, Star Trek: Deep Space Nine, Star Trek: Voyager, Star Trek: Enterprise, Veronica Mars, Reno 911!, Rosewood, and Lost and Found.
Other
He was a lead dancer on the series Clubhouse.
He is credited as choreographer for the series Resurrection Blvd.
Personal Life
He was born in Guatemala City, Guatemala.[1]
Gallery
References