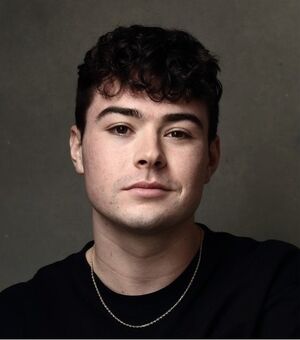 Oscar Wahlberg (born 24 August 1998) is an American actor.
He plays Zach Wright, the captain of a high school wrestling team, in the Showtime special event series Dexter: New Blood.
Appearances
Career
Films
His film credits include roles in Slender Man (2018); Daddy's Home 2 (2017); Manchester by the Sea (2016); What Doesn't Kill You (2008); and On Broadway (2007).
TV Movies
His TV movies include Bunker Hill (2009).
Television
His TV credits include roles on NOS4A2; and Louie.
Personal Life
Oscar Robert Wahlberg was born in Boston, Massachusetts. He is the son of actor Robert Wahlberg and the nephew of actor Mark Wahlberg.