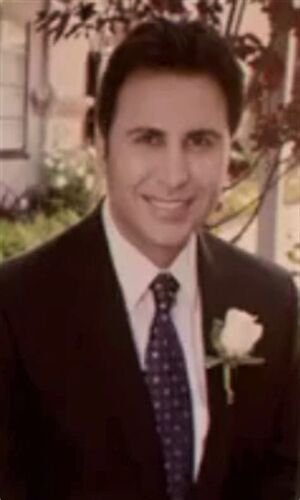 Oscar Prado Murder Case is a police investigation in Season Three of Showtime's series DEXTER.
It involved the murder of prominent youth community organizer. Oscar Prado.
Suspect
Unsuspected Killer
History of Killer
Dexter was born to a single mother named Laura Moser and had an older brother named Brian Moser. When he was three he witnessed his mother chopped up into pieces which formed his urge to kill. He was rescued from the blood filled container by a detective by the name of Harry Morgan. He spent next the remaining years of his adolescence being trained by Harry to control and release the urges to kill and how to avoid being caught. He channeled his urges into killing other killers. He eventually came to target a man by the name of Fred Bowman who killed two college girls and got away with it.
Detectives on Case
This is one of Maria LaGuerta's top priority cases, in accordance with it she has the assistance of several other officers:
Other operatives involved in the case.
Victim
Closure of Case
It is unknown if the case has been officially closed, because of the primary suspect, Fred Bowman's, sudden "disappearance."
Fate of Killer
Dexter Morgan got away with the murder scot-free and was never caught.
Gallery
Community content is available under
CC-BY-SA
unless otherwise noted.