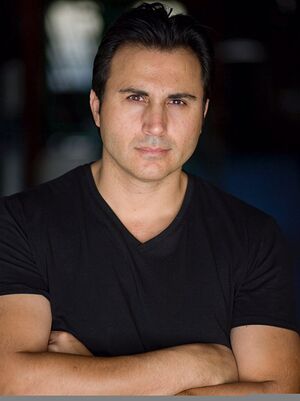 Nick Hermz is an actor and a stunt performer.
He played Oscar Prado, a youth club coach and a junkie, on Showtime's DEXTER
Appearances
Career
During his career, Nick has appeared in numerous films such as Beverly Hills Cop III (1994), The Scorpion King (2002), Outta Time (2002), Clementine (2004), The Kingdom (2007), American Sniper (2014), Anchorman: The Legend of Ron Burgundy (2004), Agent Carter (2015), Bedtime Stories (2008), Pirates of the Caribbean, The Curse of the Black Pearl (2003), Million Dollar Baby (2004), Tooken (2015), and Dead South (2016). He also had a role in the TV film Sharpshooter (2007),
Aside of films, Hermz has also worked on TV shows like Lost, The Agency, The Shield, Day Break, Numb3rs, Ray Donovan, The Night Shift, and the The Shape of Things to Come.
He is an accomplished stunt performer, appearing in many films and TV shows. He was nominated for a SAG award for his stunt work on Transformers: Dark of the Moon (2011).
Personal Life
He lives in California, and speaks Arabic, Greek, and English.[1]
Gallery
References