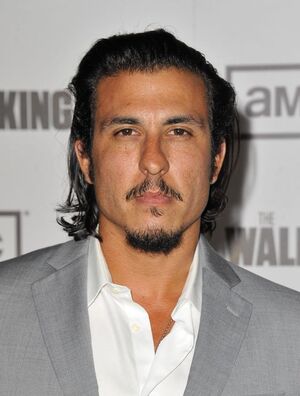 Nick Gomez (born 13 April 1963) is an actor and director.  
He played Javier Guzman aka El Sapo, a hit man, on Showtime's DEXTER. 
He also directed two episodes from the second season of Showtime's DEXTER. 
Appearances
Director
Career
He is perhaps best known for portraying prison inmate Tomas on two episodes from the third season of The Walking Dead. 
He has directed for several television and film studios. His first feature-length film was the 1992 movie Laws of Gravity, which won awards at both the Berlin International Film Festival and the Valencia International Film Festival. His next film was the 1995 crime drama New Jersey Drive, which competed for a Grand Jury Prize during that year's Sundance Film Festival. 
Gallery