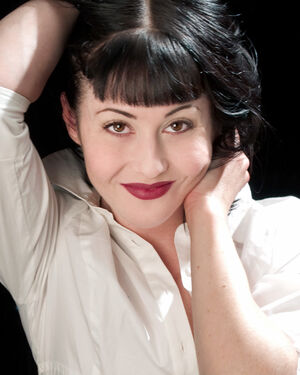 Molly Morgan is an actress.
In 2011, she played Goth Female in Showtime's series DEXTER.
Appearances
Career
Film
Her film credits include roles in Meth Head (2013); Disappearing Bakersfield (2012); and The Trigger Effect (1996).
TV Movies
Her TV movies include The Dukes of Hazzard: Hazzard in Hollywood (2000); Nightmare on the 13th Floor (1990); Alien Nation (1989); and Dennis the Menace (1987).
Shorts
Her shorts include A Host of Daffodils (2004); and Hiccups (2003).
Television
Her TV credits include appearances on Baskets (uncredited); The Real O'Neals; The Big Bang Theory; The Finder; Law & Order: LA; Weeds; Bones; The Forgotten; Two and a Half Men; Joan of Arcadia; She Spies (uncredited); The Agency; That's Life; Becker; Two Guys, a Girl and a Pizza Place; Clueless; C-16: FBI; Boy Meets World; Full House; Step by Step; Night Court; Alien Nation; My Sister Sam; Highway to Heaven; Blacke's Magic; and The Twilight Zone.
Personal Life
To be added
Community content is available under
CC-BY-SA
unless otherwise noted.