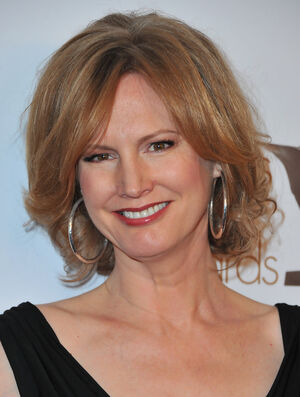 Melissa Rosenberg (born August 28, 1962) is an American screenwriter. She has worked in both film and television and has won a Peabody Award.
She served as head writer during the first four seasons of Showtime's DEXTER. She was also promoted from co-executive producer to executive producer status for Season Four..
Producer
Rosenberg initially worked as a consulting producer and writer on the first season. She and the other members of the DEXTER writing staff were nominated for a Writers Guild of America Award for best Dramatic Series at the February 2008 ceremony for their work on the first season.
She gained a staff position as co-executive producer and writer for the second season in 2007 and continued in this role for the third season in 2008. The writing staff was again nominated for the WGA award at the February 2009 ceremony for their work on the third season. As part of the senior production team she was also co-nominated for the Outstanding Drama Series award at the 60th Primetime Emmy Awards. She was promoted to executive producer for the fourth season in 2009 and continued to write episodes. She was nominated for the WGA award a third consecutive time at the February 2010 ceremony for her work on the fourth season of DEXTER.
Writer
External links