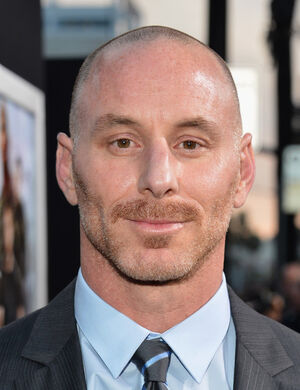 Matt Gerald (born 2 May 1970) is an American actor and screenwriter.
He played Ray Speltzer, a brutal serial killer, on Showtime's series DEXTER.
Appearances
Career
Film
His film credits include roles in Starstruck (1998); Judas Kiss (1998); The Minus Man (1999); Magnolia (1999); Tigerland (2000); Terminator 3: Rise of the Machines (2003); S.W.A.T. (2003); XXX: State of the Union (2003); In the Mix (2005); Choke (2008); Avatar (2009); Elektra Luxx (2010; Faster (2010); Freelancers (2012); Red Dawn (2012); G.I. Joe: Retaliation (2013); The Frozen Ground (2013); Escape Plan (2013); San Andreas (2015); Solace (2015); Restored Me (2016); Broken Vows (2016); Shot Caller (2017); Rampage (2018); Avatar 2 (2020); and Avatar 3 (2021).
Shorts
His shorts include Marvel One-Shot: All Hail the King (2014); Avatar: Conflict and Resolution (2009); and Beautiful (2003).
Television
His TV credits include appearances on The Shield; E-Ring; CSI: Crime Scene Investigation; Life; The Unit; Without a Trace; Saving Grace; Lie to Me; NCIS: Los Angeles; CSI: Miami; Criminal Minds: Suspect Behavior; Last Resort; Grimm; Hawaii Five-0; Castle; Scorpion; Intelligence; and Daredevil.
Personal Life
Gerald was born in Miami, Florida. He is a graduate of The University of Pennsylvania.
Gallery
Community content is available under
CC-BY-SA
unless otherwise noted.