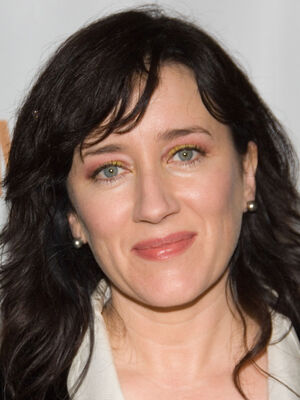 Maria Doyle Kennedy (born 25 September 1964) is an Irish singer-songwriter and actress.
She played Sonya, Harrison's first nanny, in Showtime's TV series DEXTER.
Appearances
Career
With a singing career that has spanned nearly thirty years and an acting career that has spanned twenty-five, she has established herself as one of Ireland's most prolific artists and entertainers. As an actress, she is best known for her extensive television roles as Patsy in Father Ted (1998), Catherine of Aragon in The Tudors (2007–2010), Vera Bates in Downton Abbey (2011), and Siobhán Sadler in Orphan Black (2013–2017). As a musician, she is well known for her world-wide hit folk albums Mütter and Sing. Her new self-titled album was released in 2017.
Personal Life
Doyle was born in Clontarf, Dublin. He family later settled in Bray, County Wicklow, Her first experience singing in public was at one of her parents' parties at the age of 13. She married musician Kieran Kennedy in 1988. The couple have four sons, including one of Doyle Kennedy's sons from a previous relationship. They currently live in Dublin.
Trivia
She never considered a formal career in singing until after she graduated from Trinity College, Dublin with a joint honors degree in political science and business, and she never considered becoming an actress until after she established herself as a singer.
Gallery