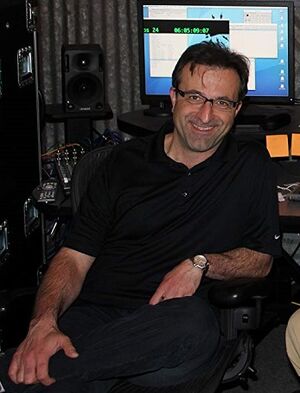 Louis Cioffi, A.C.E. is an editor, primarily for television. He has worked extensively for network and cable features.
In 2007, he joined the staff of Showtime's series DEXTER. He edited thirty episodes in the series.
Editor
Favorite Scenes He Edited
Source: [1]
The diner scene in "An Inconvenient Lie," where Lila and Dexter discuss addiction.
The scene when Dexter is taken from is apartment by the FBI and discovers Sgt. Doakes is suspected to be the "Bay Harbor Butcher" ("Resistance Is Futile").
"The British Invasion," the aquarium scene where Dexter pretends to want to run away with Lila.
The rooftop scene in "Go Your Own Way" where Dexter confronts Miguel Prado with the fake blood stained shirt.
In "Road Kill," the road stop scene where Dexter confesses to Trinity that he is upset about accidentally killing an innocent man he thought was "an animal."
And finally, "Take It" the scene where Dexter shares his killing of Cole Harmon with Lumen, consummating their relationship.
Gallery
References