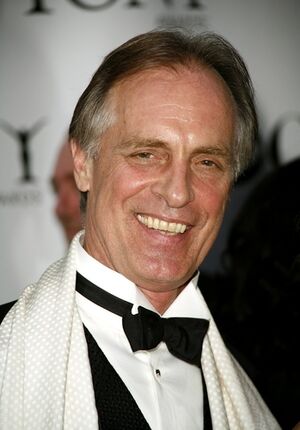 Keith Ian Carradine (born 8 August 1949) is an American actor, singer and songwriter. He has had success on stage, film, and television.
In 2007 and 2009, he played FBI Special Agent Frank Lundy on the Showtime series DEXTER.
Appearances
Career
As a member of the Carradine family, he is part of an acting dynasty that began with his father, John Carradine.
Keith is known for his roles as Tom Frank in Robert Altman's Nashville, Wild Bill Hickok in the HBO series Deadwood, and US President Conrad Dalton in Madam Secretary. In addition, he is a Golden Globe and Academy Award-winning songwriter.
Personal Life
Keith Carradine was born in San Mateo, California. His childhood was difficult. He said that his father drank and his mother "was a manic depressive paranoid schizophrenic catatonic—she had it all." His parents divorced when he was eight years old, after which he was raised primarily by his maternal grandmother.
Carradine became romantically involved with Shelley Plimpton, who was married at the time. She became pregnant and he didn't meet his daughter until four years later.
Carradine has been twice married. He married Sandra Will in 1982 and Will filed for divorce in 1999. The couple had two children. In 2006, Keith married actress Hayley DuMond.
Trivia
His recording of "I'm Easy" reached #17 on the US charts in August, 1976.
After high school, Carradine entertained the thought of becoming a forest ranger.
Gallery