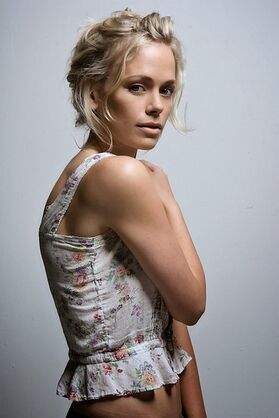 Katia Winter (born 13 October 1983) is a Swedish actress.
In 2012, she played Nadia, a stripper, on Showtime's series DEXTER.
Appearances
Career
She has appeared on British television series and in films including the 2009 drama Unmade Beds and the 2011 drama Everywhere and Nowhere. She starred in Level Playing Field (2009), and featured in Arena (2011). She has numerous other television credits in Britain and the US.
Personal Life
Winter was born in Stockholm, Sweden, and moved to London at an early age. In February 2016, it was revealed that Winter had filed for divorce from musician Jesse Glick, whom she had married in 2013, after being separated since June 2015. She currently lives in Los Angeles, California.
Trivia
Katia shaved her head for the part of The Poet in Anaphylaxis (2010).
Gallery