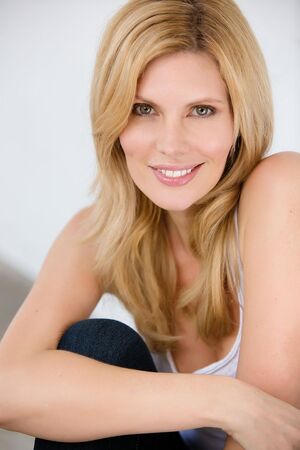 Karina Michel (born 4 November 1977) is an actress and producer.
In 2006 and 2009, she played Beth in the Showtime series DEXTER.
Appearances
Career
Film
Her film credits include roles in One Story (2013); Takers (2010, uncredited); Date Night (2010, uncredited); Transformers: Revenge of the Fallen (2009, uncredited); Sunset Sunrise (2008); and Viva (2007).
TV Movies
Her TV movies include A Soldier's Love Story (2010, uncredited); and Boldly Going Nowhere (2009).
Shorts
Her shorts include London Holiday (2012); Virtual Temptation (2012); Cloak (2010); and Livin' on a Prayer (2007).
Television
Her TV credits include appearances on The Grey Room Saga; Secret Girlfriend; Curb Your Enthusiasm (uncredited); CSI: NY; My Own Worst Enemy (uncredited); Life (uncredited); Privileged (uncredited); Entourage (uncredited); The Starter Wife; Moonlight (uncredited); MANswers; The Starter Wife (Mini-Series); and The Comeback.
Personal Life
She was born in Bedford, England, where she spent her younger years. She attended St. Peter's private school in Kettering, England. When she was ten, she moved to Ohio, United States.
Karina is married to actor and entrepreneur, Andrew Feld. They have two daughters.
Trivia
She has worked as a professional model.