Kaja Soroka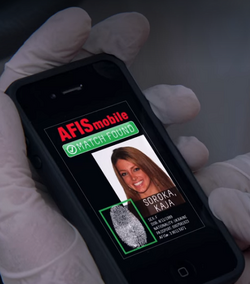 Character Profile
Portrayed By
Unknown
Season(s)
Season Seven
First Appearance
Are You...?
Last Appearance
Are You...?
Appears in
One Episode
Character
Full Name
Kaja Soroka
Status
Deceased
Manner of Death
Killed by Viktor Baskov
Characteristics
Age
23 (at death)
Birthday
11 April 1989
Gender
Female
Eyes
Brown
Hair
Brown
Personal Status
Marital Status
Single
Immediate Relatives
Unknown
Address
Miami area;
Ukraine (formerly)
Professional Status
Profession
Stripper
Affiliation
The Fox Hole
Kaja Soroka is a character in Season Seven of Showtime's series DEXTER.
She was a stripper, who was killed by Viktor Baskov.
Summary
A while after Detective Mike Anderson left the church where Travis Marshall was found dead, he noticed a man with a flat tire, and pulled over to help him. The man tried to stop Mike from opening the trunk of his car to get the jack. Smiling, Mike told him, "Relax, I'm a cop."
When Mike went ahead and opened the trunk, he was surprised to discover a dead woman inside. The man quickly pulled out his gun and proceeded to shoot Mike two times, killing him. The man then removed a bracelet from the dead woman, wiped his fingerprints from his car, and took off in Mike's car.
The next day, Miami Metro Homicide learned that the woman's name was Kaja Soroka and she had worked as a stripper for The Fox Hole. The search began for her killer. Dexter Morgan learned from Interpol that the killer's identity was Viktor Baskov, but he did not tell anyone.
Kaja was later avenged when Dexter ambushed Victor in a restroom at the Miami airport, injected him with M99, put him in a wheelchair, and killed him in the Unclaimed Baggage unit. Dexter dumped his body, without dismembering it, into the Gulf Stream. He then went home to his apartment to find Debra waiting to confront him about his secret life.
Related Pages
Trivia
The name "Kaja" (Кажа) does not exist in Ukrainian or Russian languages. It is possible that this is a mistake in spelling of the name Katja (Katya, short for Ekaterina), which is common in Ukraine.
Her surname "Soroka" means "magpie" in Ukrainian and Russian languages.
"Kaja" exists in the Czech language and it is pronounced as "Kaya." It is short for Karolina.
"Kaja" exists in Polish language and it is pronounced as "Kaya." It's not short for Karolina (which exists as a separate name in Polish).
Gallery
Community content is available under
CC-BY-SA
unless otherwise noted.