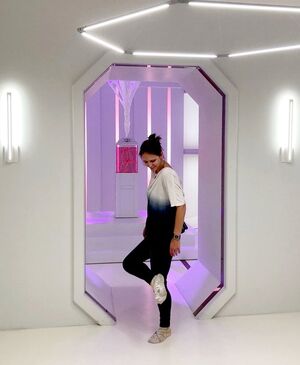 Jessica Kender is a production designer and art director.
She worked on several TV series, including 47 episodes of the Showtime series DEXTER.
Production Designer
Personal Live
After graduating from Carnegie Mellon University, Jessica Kender began her career as a scenic artist, painting for shows on and off Broadway. Raised in New Jersey, where only the strong survive, she moved cross-country to Los Angeles, where she began her motion picture work as a set designer and art director.
Currently, she resides in beautiful downtown Burbank with her husband, set designer, Sam Page, their daughter, Madeline and son, Maxwell, her best designs to date. [1]
References