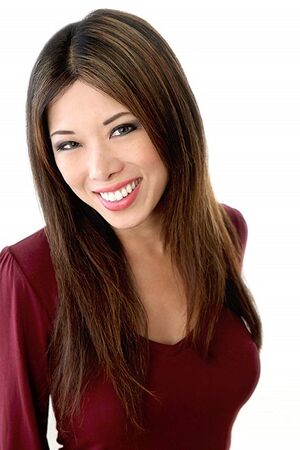 Jenny Lin is an actress.
In 2011 and 2012, she played two Strippers in Showtime's series DEXTER.
Appearances
Career
Film
Her film credits include roles in Citizens United (2016); American Bad Boy (2015); The Burning Dead (2015); Best Night Ever (2013); Celebrity Sex Tape (2012); Janked (2011); Spaceship Terror (2011); Office Freaks 5 (2010 Video); and No Leaf Clover (2010).
TV Movies
Her TV movies include San Gabriel Valley (2017); The Elisted (2012); and Piranhaconda (2012).
Shorts
Her shorts include Rammstein: Mein Land (2011); Cyborg Clone Rambocop 12: This Time It's Personal the Revenge Redux Reloaded to the Limit (2011); Hopeless (2010 Short); Night Out: Vampires (2010); Second Chances (2009); and Brain Freeze (2009).
Television
Her TV credits include appearances on Westworld (uncredited); Hidden America with Jonah Ray; Bosch (uncredited); Body of Proof; Wedding Band; General Hospital; Californication; Pretend Time; Chopper; The John Kerwin Show; Katana; and Family.
Personal Life
Jenny Lin grew up in Bellevue, Washington.
Gallery
Community content is available under
CC-BY-SA
unless otherwise noted.