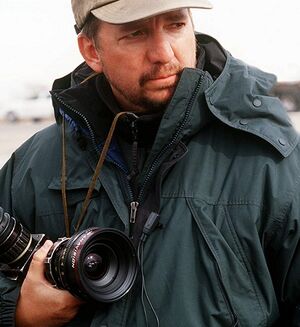 Jeffrey Jur aka Jeff Jur (born 13 June 1955 in Chicago, Illinois) is a cinematographer.
From 2012 - 2013, he was the director of photography for 24 episodes of the Showtime series DEXTER.
Director of Photography
Season Seven
Seven Eight
Career Info
As a cinematographer, his work on TV series include Bridgerton; How to Get Away with Murder; Lodge 49; Inhumans; Westworld; The Catch; Colony; Halt and Catch Fire; Resurrection; The Mentalist; Ruth & Erica; Perception; Hart of Dixie; Lone Star; Flashforward; Dirty Sexy Money; Invasion; Blind Justice; Grey's Anatomy; Carnivàle; and more. Additionally, his film work includes Dirty Dancing (1987), The Last Seduction (1994), along with numerous TV movies.