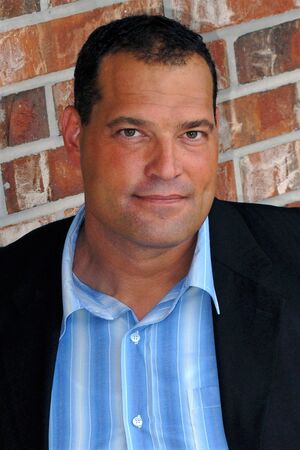 Jeff Chase (born 17 January 1968) is an American film and television actor.
He played Billy Fleeter, a gambler who killed other gamblers, on Showtime's DEXTER.
Appearances
Career
Film
His film credits include roles in Escape Plan 3: Devil's Station (2019); Moose (2018); Avengers of Justice: Farce Wars (2018); The Domestics (2018); Baby Driver (2017 uncredited); True Memoirs of an International Assassin (2016); Keeping Up with the Joneses (2016 uncredited); Dark Places (2015); Let's Be Cops (2014); Under the Dome (2013); Blood Shot (2013); Escape Plan (2013); Missionary (2013, uncredited); Star Trek Into Darkness (2013); Rock of Ages (2012); Pain & Gain (2013 uncredited); Looper (2012); Freelancer (2012); Rock of Ages (2012); What to Expect When You're Expecting (2012, uncredited); Kill the Irishman (2011); Sam Steele and the Crystal Chalice (2011); The Mechanic (2011); Hard Breakers (2010); Knucklehead (2010); The Spy Next Door (2010); Star Trek (2009); Against the Dark (2009 Video, uncredited); The Slammin' Salmon (2009); The Year of Getting to Know Us (2008); Bait Shop (2008 Video); Loaded (2007); Sydney White (2007); Redline (2007, uncredited); Undead or Alive: A Zombed (2007, uncredited); The Marine (2006); Mission: Impossible III (2006); Kids in America (2005); Transporter 2 (2005); The Punisher (2004, uncredited); Lenny the Wonder Dog (2005); The Rundown (2003); Dickie Roberts: Former Child Star (2003, uncredited); Dunsmore (2003); All About the Benjamins (2002); Black Knight (2001, uncredited); and In the Shadows (2001).
TV Movies
His TV movies include Nurses (2007); Swamp Shark (2011); Ace Ventura: Pet Detective Jr. (2009); and Kurt Angle Action Short (2007).
Television
His TV credits include appearances on NCIS: New Orleans; Bloodline; Hindsight; Graceland; Under the Dome; The Game; Chuck (uncredited); Revolution (uncredited); Banshee; Charlie's Angels; Zeke and Luther (uncredited); Days of Our Lives; Burn Notice; What About Brian; Pepper Dennis; Huff (uncredited); Monk (uncredited); Alias; She Spies (uncredited); Nip/Tuck; Cedric the Entertainer Presents; NYPD Blue; and Sheena (uncredited).
Personal Life
He was born in Paterson, New Jersey. He attended West Virginia University and, as Jeff Sniffen, played offensive tackle on the football team from 1986 to 1991. He played one season of professional football for the Albany Firebirds of the Arena Football League. He was married to married to Kimberly 1991-2015. They have a son.
Trivia
While filming the Dexter episode "The Damage a Man Can Do" in which Chase was a stuntman, Jimmy Smits accidentally stabbed Chase with a real knife instead of a fake one.[1]
He is 6' 7" tall.
Gallery
References
Community content is available under
CC-BY-SA
unless otherwise noted.