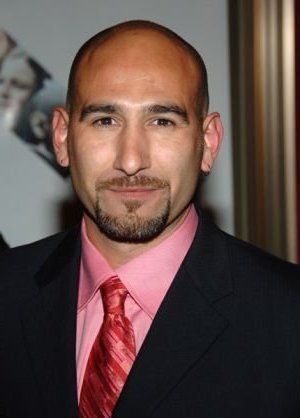 Jason Manuel Olazabal (born 14 October 1973) is an American actor.
He played Ramon Prado, a Sheriff's Lieutenant, on Showtime's DEXTER.
He jointly received a Screen Actors Guild Award nomination for "Outstanding Performance by an Ensemble in a Drama Series" along with other Dexter co-stars.
Appearances
Career
His acting career started in 2001 in Law & Order. He then appeared in The Education of Max Bickford in 2002 and Bad Boys II in 2003 as Detective Marco Vargas. Along with Law & Order, he has starred in Law & Order: Special Victims Unit and Law & Order: Criminal Intent. In 2006, he starred in Charmed and Inside Man. He appeared in House and Numb3rs in 2007. He appeared in The Unit in 2009 and became a recurring character in Make It or Break It as Alex Cruz.
Personal Life
He was born in Santa Maria, California. He married actress Sunita Param in 2004.
Trivia
Olazabal is a member of Iota Phi Theta fraternity.
Gallery