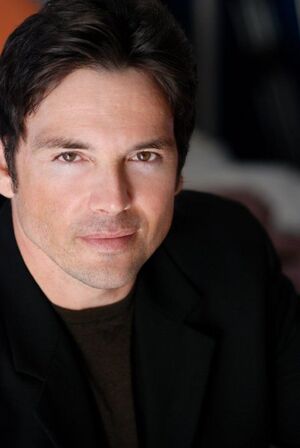 Jason Gedrick (born 7 February 1965) is an American actor.
He played George Novikov, the manager of strip clubs owned by the Koshka Brotherhood, on Showtime's series DEXTER.
Appearances
Career
He has appeared in numerous films and television shows. He is perhaps best known for his work on the television series Murder One and Boomtown, and the motion picture Iron Eagle.
Personal Life
He was born in Chicago, Illinois and is of Polish descent. His parents divorced when he was young. His older brother and sister went to live with his father, and he was raised by his mom in Chicago.
He married Dana Lavas in 1989 and they divorced in 1997. They have three children.
Trivia
He suffers from dyslexia.
Gallery