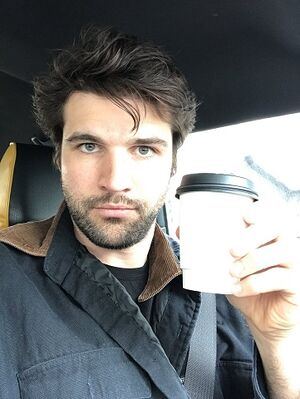 Jarrett Sleeper is an actor, writer, producer, director, and editor.
In 2011, he played College Male in Showtime's series DEXTER.
Appearances
Career
Film
His film credits include roles in The Axe Murders of Villisca (2016); Bob Thunder: Internet Assassin (2015); Foreign Exchange (2008); Stranger Than Fiction (2006); and Boricua (2004).
TV Movies
His TV movies include Temp Girls (2014); and Dark Desire (2012).
Shorts
His shorts include Karate City (2018); Trigger Men (2019); Jimmy (2015); Reunited (2015); We the Internet TV (2015); The Cutuzzle (2015); Karaoke the Movie (2014); Prank It Forward (2014); Nourish (2014); Real Men Pay (2013); My Better Half (2013); and The Big Date (2009).
Television
His TV credits include appearances on Welcome To Daisyland; Betch; Cast Off; The Fourth Door; Totally Clevver; Oscar's Hotel for Fantastical Creatures (mini-series); Aquarius; Fight of the Living Dead; BlackBoxTV; Last Moments of Relationships; MyMusic; Murderbot Productions; Ladies of Rap; Underemployed (mini-series); The Suite Life on Deck; The Secret Life of the American Teenager; and Eli Stone.
Video Games
Personal Life
To be added
Community content is available under
CC-BY-SA
unless otherwise noted.