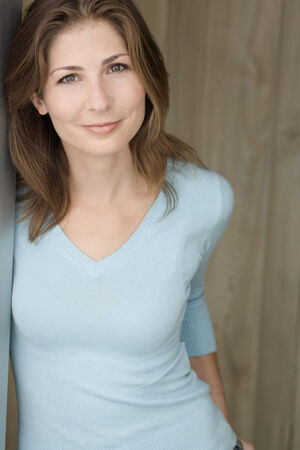 Henree Alyse aka Henree Alyse Lehman is an actress
In 2010, she played Second Mom in the Showtime series DEXTER.
Appearances
Career
Film
Her film credits include roles in Road to Paloma (2014); Project 12 (2012); Shamelessly She-Hulk (2009); Dress Rehearsal (2006); Dark Fantasy (2005 Video); and Table One (2000).
Shorts
Her shorts include Raspberry Cream (2015); Hamper's Pre-Natal Life Coaching (2013); A Hidden Agender (2011); Compulsion (2011); Cruel and Unusual (2009); Turn Around (2009); Eminent Domain (2009); Shattered (2008); Population Suicide (2008); Essential Life (2008); Horizons (2007); My Own Private Belly Dancer (2007); and Beyond the Ladies Room Door (2005).
Television
Her TV credits include appearances on The Gunrunner Billy Kane; Grey's Anatomy; Pretty Little Liars; The Young and the Restless; All My Children; and Criminal Minds.
Personal Life
To be added