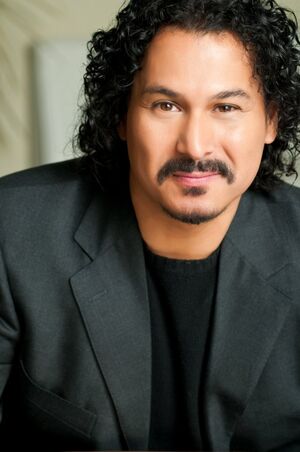 Gino Montesinos (born 15 January 1977) is a Los Angeles-based American actor active in film, television, professional theater, commercials, and voice-overs.
In 2010, he portrayed Sergeant Lopez on Showtime's series, DEXTER.
Appearances
Career
Montesinos started his career as a youth in the theater and has starred in stages like The Pasadena Playhouse, The Mark Taper Forum, Lincoln Center, the New York Shakespeare Festival and The American Repertory Theatre. He has also starred in major theatrical productions in Italy, the Dominican Republic, and Mexico working in Italian and Spanish.
His first film role came in 1995, when he appeared in Kilian's Chronicle: The Magic Stone. After that, he has appeared in films like Living Out Loud, Bruce Almighty, Devil's Knight, Collateral, Cellular, Splinter, Rocker, and The Perfect Game.
Aside of films, Montesinos has also appeared in shows like NYPD Blue, ER, Numb3rs, Raising the Bar, and K-Ville. Gino portrayed a van driver in the season seven episodes of Charmed -- "Extreme Makeover: World Edition" and "Charmageddon."
Personal Life
Montesinos was born in Queens, New York. He speaks four languages fluently and is accomplished in several Spanish and Latin dance styles -- Salsa, Merengue, Cumbia, Afro-Cuban, Disco/Latin Hustle and House dancer. He also has a black belt in Modern Arnis, Filipino stick fighting. Gino remains grateful to his parents who, from the beginning of his career, made it possible for him to direct his need for self-expression across bigger and broader canvasses as a professional actor.
Gallery