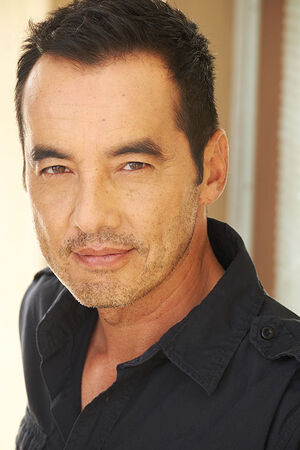 Francisco Viana is an actor.
He played Detective Jake Simms on Showtime's series DEXTER.
Appearances
Career
Films
His film credits include roles in Fish Without a Bicycle (2003), Bob, James Bob (1998), and Sasori in U.S.A. (1997)
Television
His TV credits include roles on The Whole Truth, 24, Lie to Me, Castle, CSI: Miami, The Shield, Justice, Big Love, The Unit, Acapulco H.E.A.T., and Criminal Minds.
Personal Life
He graduated from the University of California, Berkeley. He studied acting at The American Conservatory Theater in San Francisco, at Shakespeare & Company in Lennox, Massachussetts, and at The Beverly Hills Playhouse.[1]
Trivia
Gallery
References