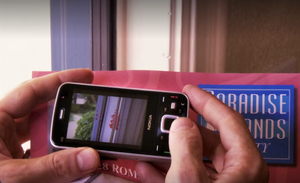 Fake Home Invasion Shootings is an officer-involved shooting in Season Four of the Showtime series DEXTER.
It involved Officer Zoey Kruger who claimed to have wounded Darius Rae when he broke into her home.
Episode
Shooters
Officer
History
Zoey felt suffocated by her family and looked for a way out. Instead of obtaining a divorce, she shot and killed both her husband and young daughter. Zoey then shot herself in the arm and foot to appear as a victim, and pinned the shootings of her family on Darius Rae, a gang member. Before Darius was arrested, he was shot and killed (likely by Zoey).
Sam, a Pembroke Pines blood tech, looked into the case. He suspected that Zoey was the true murderer and gave her file to Dexter Morgan. Needless to say, Zoey ended up on his kill table.
Casualties
Zoey's husband (deceased)
Zoey's daughter (deceased)
Zoey Kruger (two minor gunshot wounds)
Fallout from Shooting
The case is still open. After Dexter killed Zoey, he replaced evidence in Zoey's house proving that she killed her family. Additionally, he set it up to look as if she fled the country.
Related Pages
Community content is available under
CC-BY-SA
unless otherwise noted.