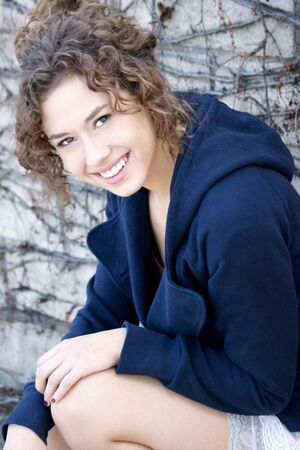 Dora Madison Burge (born 17 October 1990), sometimes credited professionally as Madison Burge and Dora Madison, is an American actress.
She played Niki Walters, Vince Masuka's daughter, on Showtime's series DEXTER.
Appearances
Career
Television
Her TV credits include appearances on Friday Night Lights, The Lying Game, Southland, Ironside, Star-Crossed, Chicago P.D., NCIS: New Orleans, Chicago Fire, Chicago Med, and What Would Diplo Do?
Films
Her movie credits include roles in Dear Viddy (2005 Short film), Jumping Off Bridges (2006), The Substitute (2007 Short film), Trick or Treat ( 2007 Short film), Wasting Away (2009), One More Chance (2009 Short film), The Man Who Never Cried (2011 Short film), Seven Days in Utopia (2011), Humans vs. Zombies (2011), Cowgirls 'n Angels (2012), Formosa TX (2013 Short film), My Dog the Champion (2013), Exists (2014), Lily and Lucille's Hip Creature (2014 Short film), The Loft (2014), Erased (2015 Short film; voice), Divine Access (2015), Everybody Wants Some!! (2016), Chee and T (2016), Song to Song (2017), Night of the Babysitter (2017), The Honor Farm (2017), and Stars Are Already Dead (2017).
Personal Life
Burge was born in Hutto, Texas, as the youngest of six children. She attended Round Rock Christian Academy and was accepted to the University of North Texas, but deferred to pursue a career in acting.
Trivia
She is an aspiring singer and lyricist who dabbles with banjo percussion.[1]
Gallery
References