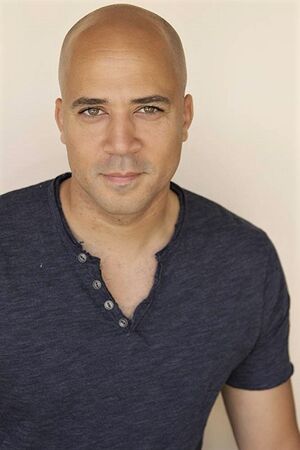 David Haley is an actor.
In 2006, he played Applauding EMT (credited as EMT) in the Showtime series DEXTER.
In 2013, he played Hospital Security Guard (credited as Security Guard).
Appearances
Career
Film
His film credits include roles in Oscar (2017); Sound of My Voice (2011); North Starr (2008); and Welcome to California (2005).
TV Movies
His TV movies include My Dinner with Hervé (2018, uncredited); Ventura Boulevard (2017); Captain Cook's Extraordinary Atlas (2009); The New 20s: Episodes 1 (2009); and The New 20s: Episodes 2 (2009).
Shorts
His shorts include Cinderella: A Feminist Fairy Tale (2018); The Boots (2016); Rare and Off Putting Afflictions (2015); Sleeping Dogs Lie (2014); Paste (2012); The Majestic Palm (2012); Just Nowhere (2011); 2 People (2009); Slumming (2005); and Long Story Short (2004;
Television
His TV credits include roles on Life in Pieces; Chance; Brooklyn Nine-Nine; The Fosters; Recovery Road; Angie Tribeca; Colony; Ask J; Benched; Jane the Virgin; Pretty Little Liars; Legit; Sons of Anarchy; Grey's Anatomy; General Hospital; M.A.S.H.; Key and Peele; NCIS: Los Angeles; How I Met Your Mother; The Closer; Justified; Flashforward; Men of a Certain Age; The Forgotten; Hawthorne; Life; Private Practice; CSI: NY; After Judgment; Californication; Moonlight; Sleeper Cell; Dead Last; Undressed; The Parkers; City Guys; Felicity; and Sister, Sister.
Video Games
2014: The Amazing Spider-Man 2
2012: Diablo III
Personal Life
To be added
Community content is available under
CC-BY-SA
unless otherwise noted.