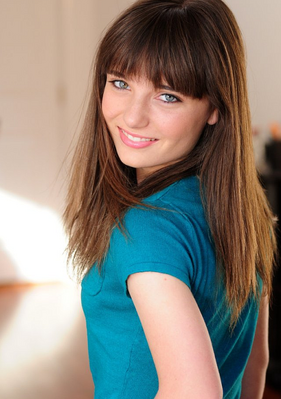 Christina Robinson (born August 2, 1997) is an American former child actress.
She starred in the recurring role of Astor Bennett on Showtime's DEXTER.
Appearances
Career
She has received two Young Artists Awards for Best Performance in a TV Series - Recurring Young Actress in both 2008 and 2009. She has also done theatre work and has starred in several commercials, including a McDonald's TV commercial. She attended the CARE awards of Universal Studios, Hollywood of 2007.
Additional work include roles in Arctic Tale (2007), Little Miss Badass (2009), Narcissus Dreams (2009), Equestrian Sexual Response (2010), Simon (2010), Emma's Chance (2016), and Syn (2017).
Personal Life
She lives in California.
Trivia
She has a twin sister, Courtney Robinson, who is also an actress.
She enjoys soccer, cycling, rollerblading, and tennis.[1]
Gallery
References