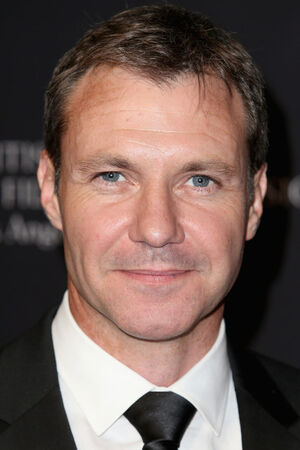 George Christopher Vance (born 30 December 1971) is an English actor and producer.
He played Cole Harmon, Head of Security for Jordan Chase and a member of the Barrel Girl Gang, on Showtime's DEXTER.
Appearances
Career
Vance is known for his roles on Prison Break and Transporter: The Series. He has also appeared on Burn Notice, Fairly Legal, Rizzoli & Isles, Supergirl, The Bill, Stingers, Blue Heelers, Hawaii Five-O, and All Saints.
In June 2008, Vance moved to Colombia in order to film the Fox series Mental, but the show was cancelled after only 13 episodes.
Personal Life
Vance grew up in the UK and Ireland. He attended St Bede's Secondary School in Lawrence Weston, Bristol. He then attended Newcastle University, graduating with an honors degree in civil engineering.
In 2015, Vance and his first wife, Moon Dailly, went through a very bitter divorce. They have a son.
Trivia
He used to coach the Sydney Soccer Football Academy in his time away from work.
He is a licensed soccer coach in the U.S.
He didn't start acting until the age of 25. His first role was that of "Paris" in a production of "Romeo & Juliet."
He performed all his own fight/stunt scenes during Transporter: The Series.
Gallery