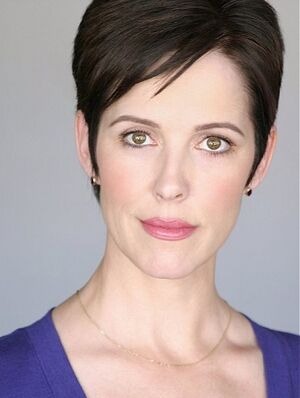 Cecelia Specht (born 28 February 1967) is an American actress.
In 2008, she played Radiologist (credited as Doctor) in Showtime's series DEXTER.
Appearances
Career
Film
Her film credits include roles in Little (2019); Lost on Purpose (2013); Finding Red Cloud (2008); Frost/Nixon (2008, uncredited); Outta Sync (2006); Darkness Falls (2003); and Signs of Life (2002).
TV Movies
Her TV movies include Succeeding at Life (2016); Death Interrupted (2011); Evil Never Dies (2003); and Stepsister from Planet Weird (2000).
Shorts
Her shorts include Origami Bull (2018); Cold Old Things (2016); The Butterfly, the Harp and the Timepiece (2015, voice); After Ever After (2015); Today's Temp! 2 (2014); Streamline Your Care (2014); Today's Temp (2010); Breakfast Meeting (2009); Background(ed) (2007); Address Unknown (2006); On the Job (2005); Lipstick (1999); and Bleach (1998).
Television
Her TV credits include appearances in ctrl alt delete; Being Mary Jane; We're Not Alone; Sleep Tight (mini-series); Honest Ads; Partners; Scandal; Days of Our Lives; Castle; Revenge; No Ordinary Family; The Young and the Restless; Parks and Recreation; Life; Zoey 101; Criminal Minds; Las Vegas; Star Trek: Enterprise (uncredited); Stingers; Ponderosa; and Neighbours.
Personal Life
Cecelia was born in Santa Cruz, California. She has a B.A. degree in Political Science from the University of California, Berkeley, and an MFA degree from the Actors Studio Drama School. She is married to David Ross Paterson.