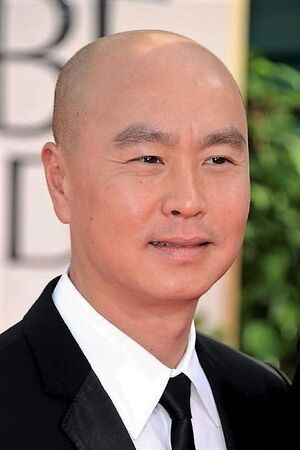 Charlie S. Lee (born 30 December 1971), known professionally as C. S. Lee, is a Korean American actor.
He played Vince Masuka, a sex-obsessed forensics analyst, on the Showtime drama series DEXTER.
Appearances
Eight Seasons (2006 - 2013):
Credited for 95 episodes
Appeared in 91 episodes
Career
Films
His film credits include roles in Come as You Are (2019); Everything Beautiful Is Far Away (2017); Tilt (2017); The Better Half (2015); Toxin (2015); Altered Minds (2013); Innocent Blood (2013); Tenderness (2009); The Unborn (2009); David & Layla (2005); Every Dog's Day (2005); The Stepford Wives (2004); Our Italian Husband (2004); and Random Hearts (1999).
TV Movies
His TV movies include Beyond (2006).
Shorts
His shorts include H7N3 (2014 Short); Happy Hour (2010 Short); Sami's Cock (2010 Short); Manivore (2009 Short); A Motor Lodge Rub (2009 Short); Cha Cha de los Chans (2004 Short); and Sophie (2002 Short).
Television
His TV credits include Warrior; Magnum P.I.; Chicago Med; Snowfall; Lethal Weapon; Silicon Valley; 24: Legacy; MacGyver; Sneaky Pete; Power; Family Guy (voice); Fresh Off the Boat; The League; Blunt Talk; True Detective; Criminal Minds; Franklin & Bash; Blue Bloods; Unforgettable; Monk; Chuck; The Unit; The Sopranos; Law & Order: Criminal Intent; As the World Turns; Ed; Law & Order; Guiding Light; and Spin City.
Video Games
2012 The Secret World (voice)
2009 Dexter the Game (voice)
2005 Grand Theft Auto: Liberty City Stories (voice)
2004 Grand Theft Auto: San Andreas (voice)
Personal Life
Lee was born in Cheongju, South Korea. Film became his passion in his junior year of high school while playing football at Hudson's Bay High School in Vancouver, Washington. Lee attended Cornish College of the Arts on an acting scholarship and graduated with a Bachelor of Fine Arts degree. He graduated from the Yale School of Drama with a Master of Fine Arts degree. Lee then spent eight years in New York City acting with various theater companies, regional theater, as well as television and film. He is married to Lara Cho.
Trivia
His nickname is Charlie.
He is non-religious.
He can also be seen as the office worker holding the boombox in the award-winning Nextel commercial, "Nextel Dance Party".
Gallery