Buddy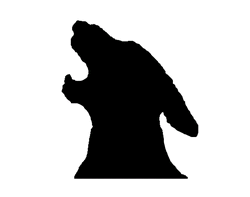 Character Profile
Portrayed By
N/A
Season(s)
Season One
First Appearance
Dexter
Last Appearance
Dexter
Appears in
One Episode
Character
Full Name
Buddy
Status
Deceased
Manner of Death
Killed by young Dexter Morgan
Characteristics
Age
Unknown
Gender
Male
Eyes
Brown, most likely
Hair
Unknown fur color
Personal Status
Address
Formerly, the Billups' residence
Professional Status
Profession
Pet
"The Billup's said Buddy disappeared. I found the grave son." ~Harry to young Dexter
Buddy
is a canine character on
Showtime
's series
DEXTER
. He was never shown, only mentioned by
Harry Morgan
and young
Dexter Morgan
in
Season One
.
Summary
Buddy was the Morgans' next door neighbors' (the Billups) dog. The dog barked for an entire night while Doris Morgan, Dexter's foster mother, was sick and it kept her awake. The next morning, the Billups reported that the was dog missing. Young Dexter had killed the animal and buried it, along with the several other animals he had previously killed.
Harry Morgan found the grave soon enough. As a homicide detective, Harry had reason to believe that Dexter was a budding serial killer. When they were by themselves on the family boat, Harry brought up the subject. Somewhat rebelliously, Dexter told him, "The dog was a noisy little creep, dad. He was barking all night and mom couldn't sleep and she's very sick." Dexter also admitted that he had thoughts of killing people.
Dexter's killing of animals as a child was the first sign that he was likely going to be very dangerous in later years. Harry was unable to suppress Dexter's urge to kill and so, instead, taught him to channel it by using The Code of Harry. As an adult, Dexter (with some exceptions) only killed other murderers.
Gallery
Community content is available under
CC-BY-SA
unless otherwise noted.