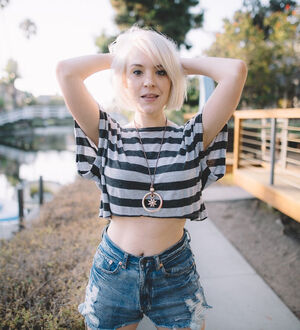 Brea Colleen Grant (born 16 October 1981) is an American actress and writer.
She played Ryan Chambers, a lab intern, on Showtime's DEXTER.
Appearances
Career
Her first television acting job was on Friday Night Lights. She is best known for her role as Daphne Millbrook on Heroes. Other TV credits include the series, Cold Case.
She has starred in several films, including Battle Planet and Homecoming. She directed and starred in a post-apocalyptic film called Best Friends Forever.
She also created a comic book miniseries called We Will Bury You with her brother Zane Grant and artist Kyle Strahm. She continued with the SuicideGirls comic miniseries, based on the pin-up web site of the same name.
Personal Life
She was born in Marshall, Texas, and attended high school at Marshall Public High School. She earned an MA in American Studies at the University of Texas in Austin. She now resides in Los Angeles.
Gallery