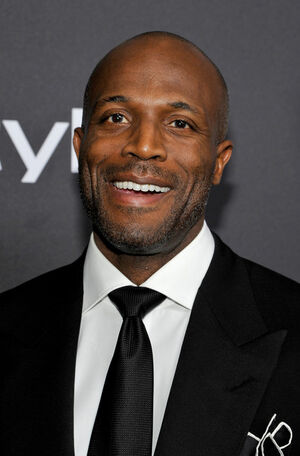 William "Billy" Brown (born 30 October 1970) is an American actor.
In 2011-2012, he played Detective Mike Anderson in the Showtime series DEXTER.
Appearances
Career
Film
His film credits include roles in Working Man (2019); Suicide Squad: Hell to Pay (2018 Video; voice); Proud Mary (2018); Second Coming (2012); Star Trek (2009); Race to Witch Mountain (2009); Lakeview Terrace (2008); Cloverfield (2008); Starship Troopers 2: Hero of the Federation (2004 Video); The Wild Thornberrys Movie (2002, voice); The Lost World: Jurassic Park (1997); The Beautician and the Beast (1997); and Geronimo: An American Legend (1993); and Dreamrider (1993).
TV Movies
His TV movies include Reconstruction (2011); Backyards & Bullets (2007); Company Man (2007); and House of the Dead 2 (2005).
Shorts
His shorts include Adventure Time (2015 TV shorts, voice); Transformers Prime (2012 TV short, voice); and I Am Bubba (2008).
Television
His TV credits include roles on How to Get Away with Murder; Sons of Anarchy; Legends; Hostages; The Following; Law & Order: Special Victims Unit; Lights Out; Criminal Minds; CSI: NY; Californication; Southland; Dirt; Sleeper Cell; E-Ring; Cold Case; NCIS; and As Told by Ginger (voice).
Video Games
2008: Star Wars: The Force Unleashed
2008: Command & Conquer 3: Kane's Wrath
2007: Command & Conquer 3: Tiberium Wars
2005: The Matrix: Path of Neo
2004: Full Spectrum Warrior
2004: Star Wars: Knights of the Old Republic II - The Sith Lords
2004: Hot Shots Golf Fore!
2003: Terminator 3: Rise of the Machines
2002: Steel Battalion (English version)
2002: Superman: The Man of Steel
2002: Jet Set Radio Future
2000: Jet Set Radio
Commercials
Brown also Voices for the Marines commercials.
Personal Life
Brown was born in Inglewood, California.
Gallery