Beverly Grey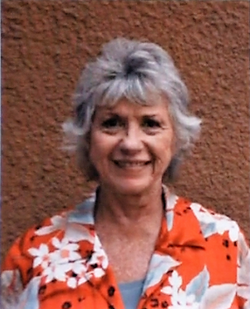 Character Profile
Portrayed By
Unknown
Season(s)
Season Seven
First Appearance
Do the Wrong Thing
Last Appearance
Do the Wrong Thing
Appears in
One Episode
Character
Full Name
Beverly Claire Grey
Status
Deceased
Manner of Death
Poisoned by Hannah McKay,
causing a heart attack
Characteristics
Age
61 (at death)
Birthday
25 October 1948
Gender
Female
Eyes
Brown
Hair
White
Personal Status
Marital Status
Single
Immediate Relatives
None known
Address
4065 S. Begonia Street
Miami, FL
Professional Status
Profession
Gardner
Beverly Claire Grey is a Character in Season Seven of the Showtime series DEXTER.
She ran a small gardening business and was the mentor of Hannah McKay.
History
Beverly became gravely ill and was cared for by Hannah until she died from heart disease. Hannah then inherited Beverly's gardening business and ran it as she did - same clients, same schedule, and same handyman.
Summary
In response to a question, Hannah tells Dexter that she's owned her place for about a year, ever since the previous owner, Beverly Grey passed away. Dexter wonders if Hannah killed her and looks for evidence to confirm it.
While investigating, Dexter learns that crime writer Sal Price had bribed a funeral director to gain access to Beverly's body before she was cremated. Sal stole a sample of her blood and ran it for Aconite -- a poisonous plant that, if ingested, causes a heart attack. Sal notes that it has been growing on the property for years. Although the test yielded positive for Aconite, it wasn't enough to have Hannah arrested. As a result, Hannah got away with Beverly's murder.
To look for Aconite near Hannah's house, Dexter drives over, but she's not home. However, her handyman is willing to talk. He says that he has worked there for about ten years -- first for Beverly Grey, and now for Hannah. He says Hannah took complete care of Beverly when she became sick - fed her, bathed her, and took her to the doctor - never complaining. The handyman says that Hannah wouldn't let anyone else near Beverly. Dexter finds this suspicious.
Dexter asks the handyman where the purple wildflowers are located, and is told they're in the southwest corner. He finds the Aconite and notices it's been recently harvested. Just then, Hannah appears and invites him inside for coffee. As they walk away, she glances back at the Aconite where Dexter had been standing.
Related Pages
Community content is available under
CC-BY-SA
unless otherwise noted.