Benjamin Carlson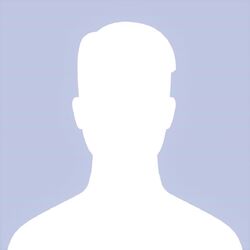 Character Profile
Portrayed By
None
Season(s)
Season Six
First Appearance
Ricochet Rabbit
Last Appearance
Ricochet Rabbit
Appears in
One Episode (mentioned only)
Character
Status
Deceased
Manner of Death
Unknown cause of death
Characteristics
Age
Unknown
Gender
Male
Eyes
Unknown
Hair
Unknown
Personal Status
Marital Status
Unknown
Address
Miami
Professional Status
Profession
Psychiatrist
Doctor Benjamin Carlson
is a character in
Season Six
of
Showtime
's series
DEXTER
.
He was a physician assigned to Travis Marshall, on whom he wrote a psyche evaluation.
Season Six
During the investigation of Santa Maria de Laredo, Dexter found two empty prescription bottles being used for paint thinner. One of them was for Chlorpromazine. It had been prescribed for Travis Marshall in 2006 by Dr. Carlson, a Miami doctor. Two refills were still left years later.
Detective Mike Anderson researched Dr. Carlson and the medicine. He found out that Carlson had died two years ago of unknown causes, but Mike did obtain his file on Travis. According to Carlson, Travis suffered from breaks from reality, violent tendencies since childhood, and lack of empathy. He was also a master manipulator and had delusions of grandeur. Carlson even believed that Travis was responsible for the deaths of both his parents, having grabbed the steering wheel to force their car into a tree killing them during his childhood. Carlson had prescribed Chlorpromazine for Travis. The medication is a form of anti-psychotic which helps decrease hallucinations.
Either the medicine was not effective or Travis did not take it properly, as he eventually killed a man named Professor James Gellar. Travis was under the belief that he and Gellar had been chosen by God to bring on the End of Days. Travis likely no longer took the medicine at all, thus causing his delusions as The Doomsday Killer.
Timeline
2011 - Doomsday Tableaus are carried out by Travis
2010
2009 - Dr. Carlson dies
2008 - Professor James Gellar is murdered by Travis
2007
2006 - Dr. Carlson prescribes anti-psychotic med for Travis
Gallery
Community content is available under
CC-BY-SA
unless otherwise noted.