Anthony Rodrigo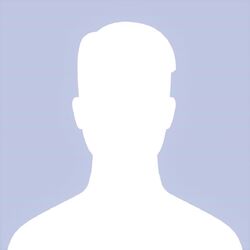 Character Profile
Portrayed By
None
Season(s)
Season Two
First Appearance
Morning Comes (mentioned only)
Last Appearance
Morning Comes
Appears in
One Episode
Character
Full Name
Anthony Rodrigo
Status
Deceased
Manner of Death
Killed by Dexter Morgan
Characteristics
Gender
Male
Hair
Unknown
Personal Status
Marital Status
Single
Immediate Relatives
Unknown
Professional Status
Profession
Drug Dealer, mostly sold crack
Affiliation
Bay Harbor Butcher 18
Anthony Rodrigo is a character in Season Two of Showtime's DEXTER.
He was a crack dealer who killed people who got in his way.
He was killed by Dexter Morgan and is one of the Bay Harbor Butcher 18.
Summary
Sergeant James Doakes and Detective Angel Batista were able to build a decent manslaughter case against Rodrigo. Unfortunately, Dexter Morgan had other plans and intentionally screwed the blood work up so he could have Rodrigo to himself. He was later killed by Dexter with a cordless reciprocating saw.
He is identified during the Bay Harbor Butcher Case. When Frank Lundy assigns the case to Debra Morgan, he tells her that Rodrigo's body was found in a garbage bag in the ocean.
Debra and Angel Batista question Rodrigo's paranoid neighbor, and collect his notebooks. They learn that Rodrigo was carried out of his home by an unknown man, and placed in a car on 16 April 2002. They look up the license plate, and discover that it was on a car being held in police evidence at the time.
Related Pages
Community content is available under
CC-BY-SA
unless otherwise noted.